Tiled Conservatory Roof Systems St. Neots, Cambridgeshire
Excelsior Windows & Conservatories of St. Neots are leading installers of Equinox Tiled Conservatory Roof Systems covering Cambridgeshire
Utilise your conservatory all year round
The Equinox Tiled Conservatory Roof Systems covering Cambridgeshire from Excelsior Windows & Conservatories is the perfect way to breathe life into your tired old conservatory roof.
Easy to install and fully compatible with conservatories of any shape and style, The equinox tiled conservatory roof boasts a level of energy efficiency 10x greater than that of an 'A' grade energy rated window offering superior comfort throughout the year, the difference really is night and day.
The Difference is Night and Day
The Equinox Tiled Conservatory Roof Systems covering Cambridgeshire Completely transforms tired old looking conservatories
Stunning Inside and Out
Not only will a tiled roof revitalize the exterior of your conservatory but it will also completely transform the interior too. The Equinox Tiled Conservatory Roof comes fully insulated providing greater energy efficiency than traditional polycarbonate roofs making your conservatory much warmer during the winter months.
Internal down lighting can also be installed creating a much brighter living space during winter months and the night time. Worried about a tiled roof blocking out all of that natural sunlight? Excelsior Windows can install skylights allowing your conservatory to still get that flood of natural light.
Features and Benefits:
Blocks the suns heat while letting in light
Fully insulated means a more constant temperature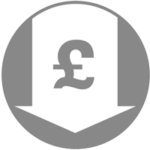 Easy to fit, saving you money.
Guaranteed for 10 years & upto 50 years on tiles
Warm in the Winter, cool in the summer
Quick and Easy Installation
Building Control Approved
High Energy Efficiency 0.15'U' Value
Tile Colour Options
Fully Insulated with Plastered Finish
Integral Down Lighting
Reduced Weather Noise
Warmer Roof Installation Video
Can a Tiled conservatory roof system help me save on my heating bills?
Yes. The fully insulated roof design achieves U-values as low as 0.15 – roughly 10 times more efficient than an A-rated window. This exceptional thermal performance minimises heat loss – which translates into reduced energy bills.
Can a tiled conservatory roof help reduce condensation in my conservatory?
Yes. A multi-layered roof design means there's no chance of moisture build-up in the roof space, putting your mind at rest that there'll be no condensation issues to worry about.
Can a tiled conservatory roof help reduce outside noise?
Yes. Glass and polycarbonate roofs produce glare in direct sunlight and become noisy during rain or hail showers. Equinox dramatically reduces these issues so you can use your space undisturbed.
Is my conservatory the wrong size or shape for a tiled roof ?
Equinox tiled roof systems are compatible with all types of conservatories – whether it's a small lean-to or a large-scale P-shaped design – we can truly transform any space to suit your needs. Hipped or mono-pitch designs can easily be achieved, and the traditional aesthetics of Equinox ensures your roof will complement your conservatory and its surrounding environment – whatever you choose to use it for.
What external finish options are available?
The internal surfaces of your Equinox roof can be finished with a modern plasterboard or tongue-and-groove timber ceiling – creating the look and feel of a conventional home extension. If you want to maintain a light, bright and airy environment, then optional roof windows will flood your conservatory with natural light – without the harsh summer glare of traditional conservatories. Our premium quality roof windows are available with a choice of features – just ask your installer for more information.
Can the Equinox Tiled Roof System be used for other applications?
Equinox isn't just a great system for conservatory roofs either. This versatile solution can also be used to transform flat roofs – whether you are building a new extension or you have an existing flat roof that's ready for a change. In fact, no job's too small for Equinox. Even porches can benefit from a contemporary makeover.
How much is a Excelsior Windows?
The cost of your new Equinox tiled conservatory roof depends on the size and shape of your existing conservatory. It also depends on the tiles you choose, and if you would like a skylight installation. This is where our Customer Care Team can help. Contact us now through our simple online contact form here, and we'll help you through the process from quote to choosing the right installer through to installation.
How long does it take to install?
This advanced premium-quality roof system has been designed for straightforward hassle-free installation onto your existing conservatory, so you can look forward to minimal disruption to your home life. In fact, Equinox can be installed in as little as 48 hours. It's the perfect replacement for a tired looking traditional conservatory roof, or to turn a new conservatory into a year-round living space.
Are Equinox Tiled Roof Systems guaranteed?
Yes. The Equinox tiled roof system is guaranteed for ten years, so you can be sure that you're buying a robust, well-designed, precision-made product that's built to last. There's even a warranty on tiles of up to 50 years*!

*Dependent on tile type






Want to find out more? Request a Callback from Excelsior Windows & Conservatories at a time that suits you.